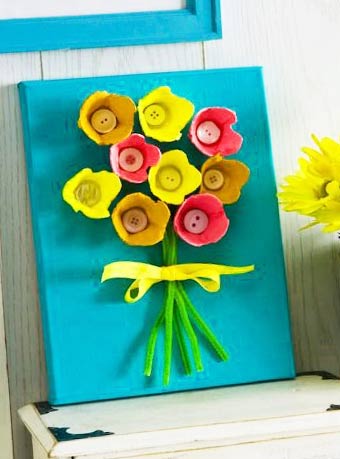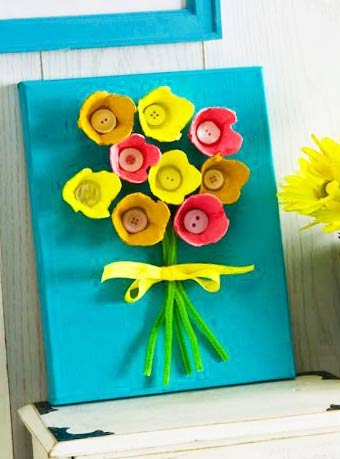 Egg Carton Flowers are a nice kid's craft for Mother's Day. First cut out four sections of the egg carton. Make sure you trim around the edges for a rounder shape to resemble the petals of a flower. Next, let your kids paint their flowers.
After the paint has dried, flatten the back and glue them to a canvas or painted cardboard. Then glue a large colorful button in the middle.
Tie the stems (you can also use straws) with a bow and glue them to the back.
If your glue is not holding, you can also just sew everything to the canvas instead. Just sew the buttons through the flowers to the canvas. And sew the bow holding the stems to the canvas.
"""""
Single Parent Matchmaking to meet single moms and dads. Visit SingleParentMatchmaking.com today !